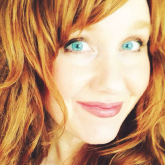 Hi! I'm Heather. When I'm not creating new designs and fun products for my shop, I'm teaching wellness classes, hosting events, and sharing ideas for living a well-created life.
What does it mean to live a well-created life? To me, it's living life on purpose and finding out what makes us thrive. It's making small & simple choices that enhance wellness, spark creativity, and allow us to make a joyful mark on the world- large or small.
I'm all for adding in the good things, choosing simple over complicated, exploring new ideas and visiting new places, trying things out and sharing what works.  Thanks for visiting!