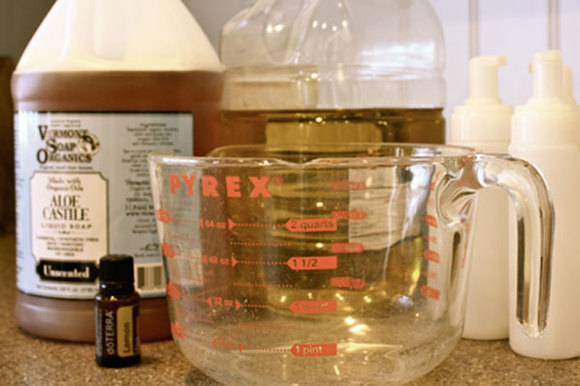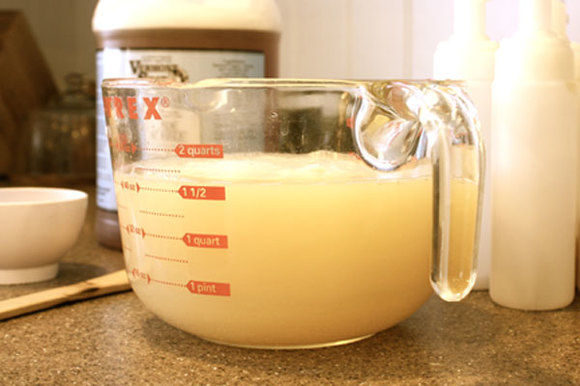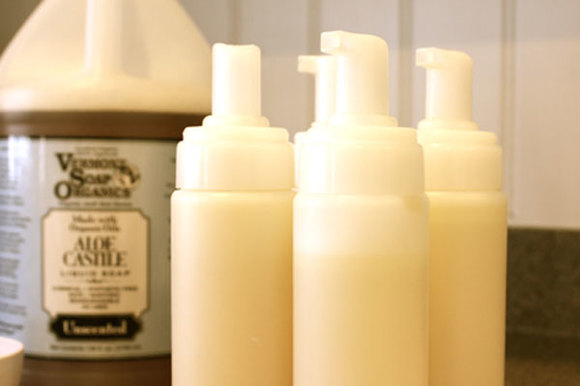 I've been making our hand wash for the past few months. It's easy, economical, and made with ingredients that are safer for the environment and your heath. Also, when your kids use a whole bottle in one day washing the mud off their boots, you won't have to get so mad :)
I made seven bottles at once- one for each sink and a little bit thicker version for the showers. You'll need:
Foaming Soap Pumps- I bought mine [Here] also [Here]
6 cups Water
1 cup Castille Soap- I bought a gallon [Here] but they have smaller quantities too.
1/4 cup Olive Oil (almond, grape seed, or jojoba would be good too)
70 drops essential oil (10 drops per bottle)- I use [doTerra essential oils]*
Just mix the first three ingredients and use a funnel to pour into your foaming pumps. Add your essential oils to each bottle. You can vary the amount depending on how strong you want the scent or if you want different scents for each bottle.  I've been using Lemongrass & Lemon for my kitchen, and a protective oil blend called On Guard for my kids bathrooms and a blend of Citrus oils and Vanilla for my bathrooms.
I also use this for body wash- I just add a little more Castille Soap to make it a bit thicker and put a foamer bottle in my shower. It works great and I love that everything is natural and I can control what is used for the scents.  I add a bit of the same essential oil to my unscented body lotion and love it!
I think I'm on my third of fourth batch now and my bottle of Castille soap still looks full. I'm not good at math but I'm guessing this mixture is under $1 a bottle.  If you don't want to make it in bulk like I do, just fill your foamer bottle up 3/4 with water, add about 1/2 TBS of olive oil, about 2 TBS of Castille Soap, and your essential oils. You can play with the amounts if you find it's not foaming enough for you or you can't smell your essential oils. Shake it up before using.
* Disclaimer: I use and sell doTerra brand essential oils. I LOVE them. This link takes you to my doTerra site. If you purchase oils through that site, I'd get a commission.