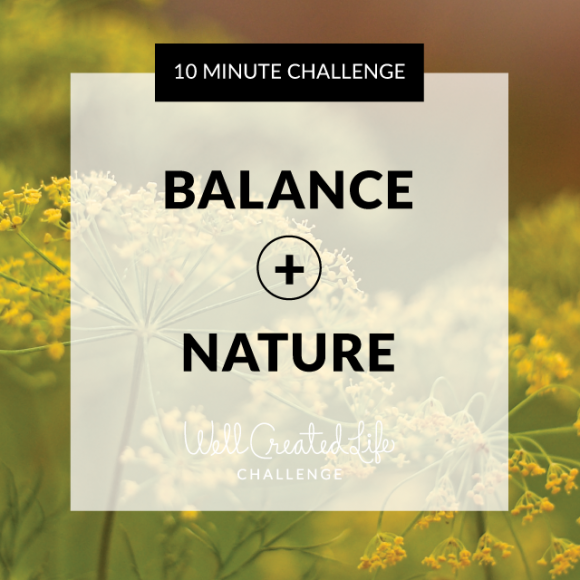 Here's a new wellness challenge for you. Take a little time for yourself and play with balance and nature this week. Balance is a great addition to any fitness program. If you attend yoga classes, you are already practicing. But it'd be great to add in a little extra when ever you have a few minutes. Improving balance can help mind body connection, coordination, joint stability, muscle strength, core strength and more.
Set your timer and start with just 5 minutes.
Keep a chair close and stand straight with feet together and breathe for thirty seconds. Notice if you sway. Take a 30 second break. If it's difficult to remain still at this position, repeat as is four more times with a break in between.
If it's easy and you are stable, try slowly turning your head side to side or looking up and down during your 30 seconds. If that is too easy, try closing your eyes, or lifting one leg to 90 degrees, then alternate with the other. Keep advancing and challenging yourself for better balance.
If you need some ideas on balance training exercises, check out these videos from ShareCare.
Keep trying new things until your timer runs out and you've practiced for five minutes.
The next portion of the challenge is to go out in nature and create a collection of stones, leaves, sticks, or whatever interests you. Give yourself a 5 minute time limit and create something fun!
Visit the hashtag #naturecollections on Instagram for inspiration.